Our families are most probably the most important thing in our lives. Families are a team and they are based around love, affection, honesty and most of us would do almost anything to help out another family member. As we know, blood runs deeper than water.
That being said, it is only natural that friction is caused on occasion. The reasons for this can be vast but it is important to try and apply fixes to these issues before they get out of control.
Because of the closeness and involvement of the individuals in a family, if problems are not addressed quickly they can quickly spread to other family members too.
Family Therapy Counseling is at hand for these exact reasons.
What Is Family Therapy Counseling?
The therapy used here is a method of completely focusing on the communication between family members in a controlled environment while at the same time minimizing the feelings of unease between them. It is also a method of encouraging development between family members.
Very often it can be seen that the problems between family are caused by the inability to see issues from another's point of view and not necessarily the problem or issue they actually think it is.
While the issue or argument subject is taken into consideration, the Therapist will also be able to ascertain any friction between family members that simply makes things worse rather than working as a team for the good of the family.
Naturally, for these therapy sessions all involved members of the family involved are asked to take part where possible.
What Issues Qualify for Family Therapy?
As with 1 on 1 Counseling and Group Therapy, Family Therapy can be used for family members struggling with a wide range of issues.
The list below highlights some key areas but is by no means exhaustive.
People attend Family Therapy Counseling for issues including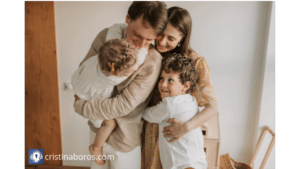 Parenting Issues
Alcohol/Drug Problems
Fighting Between Family Members
Loss Of A Loved One
Illness
Children & Behavioral Issues
Marriage/Divorce
There are many reasons for seeking out Family Therapy Sessions especially when issues are causing conflicts between family members.
How Can Family Therapy Sessions Help?
When in a controlled setting, Family Therapy opens doors for better communication and finding the root problems.
A qualified Therapist will be able to guide family members and help them understand how to better their problem solving abilities together and as a team.
Improved effort from all parties involved leads to a better bond for the family and in turn more compassion and understanding can be shown.
Where to Find a Family Therapist
As with finding a good local 1 on 1 Therapist or Group Therapist it is important to ensure the Family Therapist is qualified to be holding Family Therapy Sessions.
Be sure you go to a Family Session where the Therapist holds the required and necessary qualifications. Only somebody qualified will possess the correct tools, knowledge and skill set to help you.
It is not unknown in these current times for people to offer advice that they are not qualified to give. This has particularly become common on Social Media.
If you need further advice in this area please feel free to let me know and I can help you out!
I have the certifications required and the practical experience to assist you should you need.