It is important to know that Group Therapy Counseling can provide someone with a great deal of comfort when it comes to tackling hard times and issues.
While a consultation session with a qualified Counselor and/or Psychologist can be extremely beneficial, sometimes being in the company of others facing the same or similar issues can offer lots of value.
Take a look at group sessions for people with alcohol or anger problems as an example.
Having the encouragement from others to get better and facing things as a team and in a controlled environment can often be a great resource.
What Exactly Is Group Therapy Counseling?
This type of Counseling can offer a little more to some people as it is about sharing your experiences with others in the same or similar situation.
Some prefer complete privacy and discretion and are skeptical to share their problems with other people. There is no issue with this whatsoever, but others prefer the Group Therapy Counseling approach as meeting people in the same situation can often make them feel better.
Knowing you are not the only one facing a situation and understanding that others are facing the same struggles can often make the problem you have not feel so bad.
These sessions are carried out in a controlled environment by a qualified therapist (or more than one should the group require it) at an arranged day and time, normally on a weekly basis.
Again, these sessions are carried out with complete confidentiality and privacy.
What Issues Does Group Therapy Counseling Assist With?
As with talking to a Therapist one on one, Group Therapy can also offer assistance over a wife range of problems.
From this list you can see that we can all have problems large or small where taking part in Group Therapy may help!.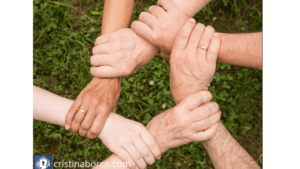 Issues with Drugs and/or Alcohol
Sadness and Depression
Stress
Health and/or Issues with Weight
Dealing with Anger
Lack of Self Confidence
Death of a Loved One
Marriage/Relationship Struggles
This list serves as an example and is far from exhaustive.
No matter your issues, one on one with a Therapist or Group Therapy can offer fantastic results.
Private Sessions Or Group Therapy?
This comes down to personal preference.
For people who are very private and do not enjoy sharing their issues with others will opt for private counseling with a Therapist, normally on a weekly schedule.
Those that feel they will benefit from talking to others of course will feel comfortable taking part in group weekly sessions.
The one you choose is up to you, however both can offer lots of value.
How To Find Group Therapy Meetings
As with finding a good local 1 on 1 Therapist it is important to ensure the Group Therapist is qualified to be holding Group Therapy Sessions.
Ensure you go to a Groups Session where the Therapist holds the required and necessary qualifications. Only somebody qualified will possess the correct tools, knowledge and skill set to help you.
It is not unknown in these current times for people to offer advice that they are not qualified to give. This has particularly become common on Social Media.
If you need further advice in this area please feel free to let me know and I can help you out!
I have the certifications required and the practical experience to assist you should you need.